The EngageMint Retention Awards are an initiative for recognizing individuals who have implemented path breaking retention strategies.
Thank you so much for your overwhelming response!
It gives us great pride to announce the winners of the first edition, as revealed at EngageMint 2018, Mumbai on March 13.
We will be announcing the next edition soon. Until then, #StopMarketingStartEngaging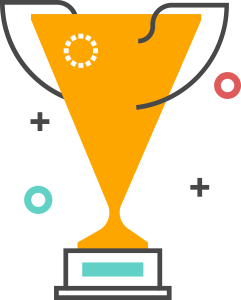 Rising EngageMint Star
23 Nominations Received
Today's consumers are bombarded with irrelevant messages constantly. Marketers must cut through the noise to create a meaningful user experience. This is no easy task for early-stage businesses. But if you think your growing startup has achieved a stronghold in this domain, then leap in for some much deserved recognition!
Describe how you/ your marketing team implemented a multi-channel retention strategy, the thought process behind it and its impact on your business.
And the winner is…
Aniket Thakkar
VP Marketing at Coverfox

Cross-Channel EngageMint Superstar
14 Nominations Received
If you think your business has cracked the formula to contextual multi-channel engagement through the WebEngage Journey Designer, then grab your prize for it!
Describe how you/ your marketing team used different channels and features of the Journey Designer to implement innovative customer retentions strategy and their impact. Show us how you configured journeys to drive retention. If possible, provide a screenshot of the journey.
And the winner is…
Kushal Salecha
Business Analyst at Testbook.com

EngageMint CMO of the Year!
5 Nominations Received
Are you an early adopter of retention marketing strategies? Have you been giving your competitors, customer engagement goals? If yes, then we would love to celebrate you as a retention marketing visionary!
Describe how your business leveraged WebEngage to execute retention strategies at a large scale. Provide details of your customer segmentation strategy, targeted multi-channel campaigns, innovativeness of the solution and its impact on your business.
And the winner is…
Divyang Bhardwaj
Sr. Director of Marketing at Goibibo