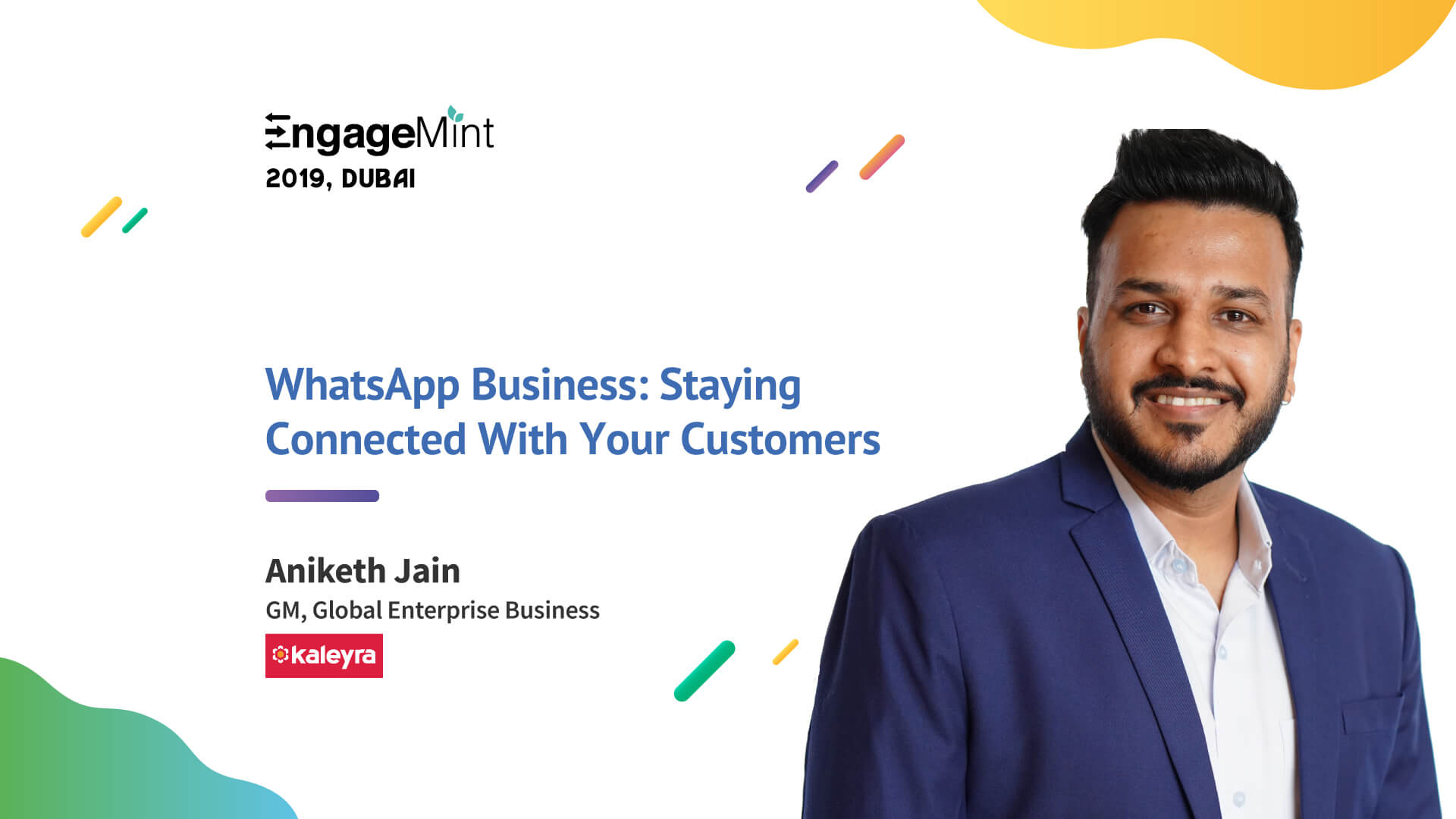 Aniketh Jain, GM, Global Enterprise Business at Kaleyra, got a whole new perspective towards using WhatsApp for marketing and user engagement. He strongly believes that marketers must reach out to their new-age audiences via new age channels.
"Reach out to the users where they are available."
In this session, Aniketh spoke about creating the most effective business communication strategy for different brands by using WhatsApp Business API. To make the session highly relatable, Aniketh came up with unique use cases to explain user engagement via WhatsApp API to the attendees.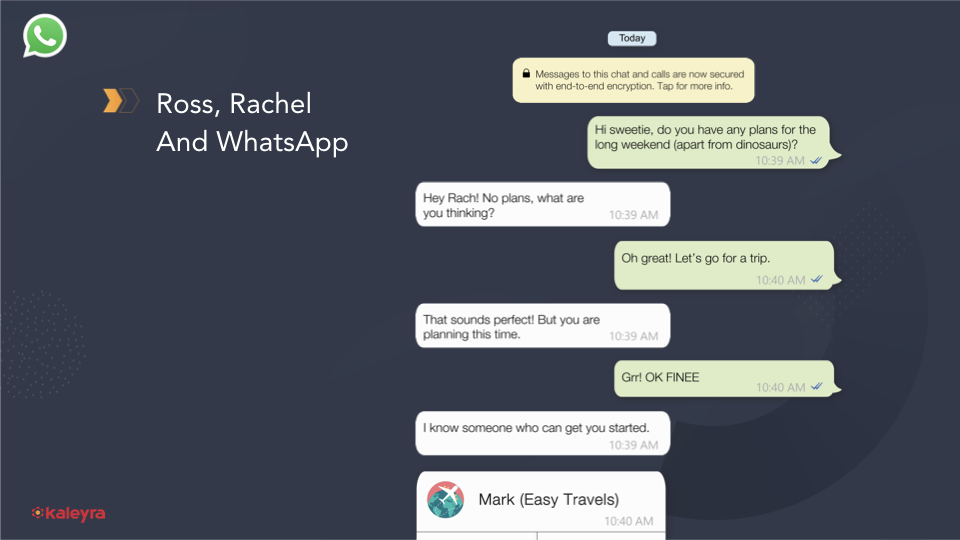 Additionally, Aniketh spoke about how providing a truly seamless experience to users instantly right from discovery to post-purchase makes a lot of difference to businesses. He also spoke about:
How to maximize the effectiveness of customer experience via WhatsApp Business
How WhatsApp as a communication channel is already disrupting businesses
Why strategizing your WhatsApp communication attentively makes a huge difference to your sales and costs
Which are key features of WhatsApp business and its use cases
Why businesses should see WhatsApp as a great way to engage with customers in the GCC region
Get to know why Wonderchef, India's leading kitchenware brand, decided to deliver consistent customer experiences and how multi-channel engagement helped them in the process. Listen to the podcast now.