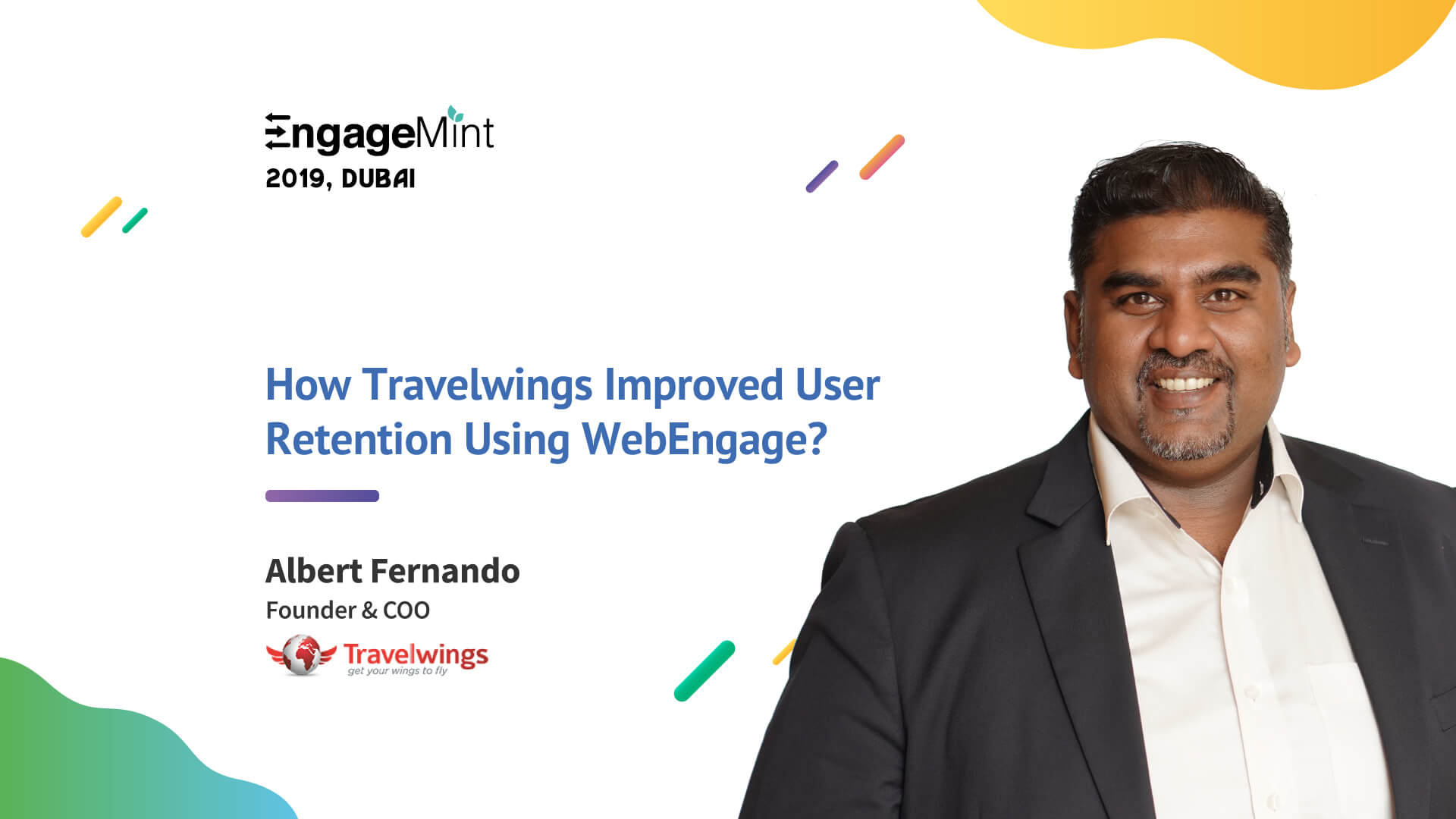 Albert Fernando's session proved to be a first-hand review of all the goodness designing dynamic journeys using WebEngage can do to a brand when it comes to, establishing healthy customer relations.
"We created a user journey where a customer is categorized and we were able to retarget them. And that worked really well. We were able to see customers who literally returned to the website after dropping off to use our services!"
Albert Fernando, Founder & COO at Travelwings, owned the stage and spoke about various possibilities – segmentation, multichannel communication approach, in-depth data analysis, etc., Travelwings was able to do via marketing automation.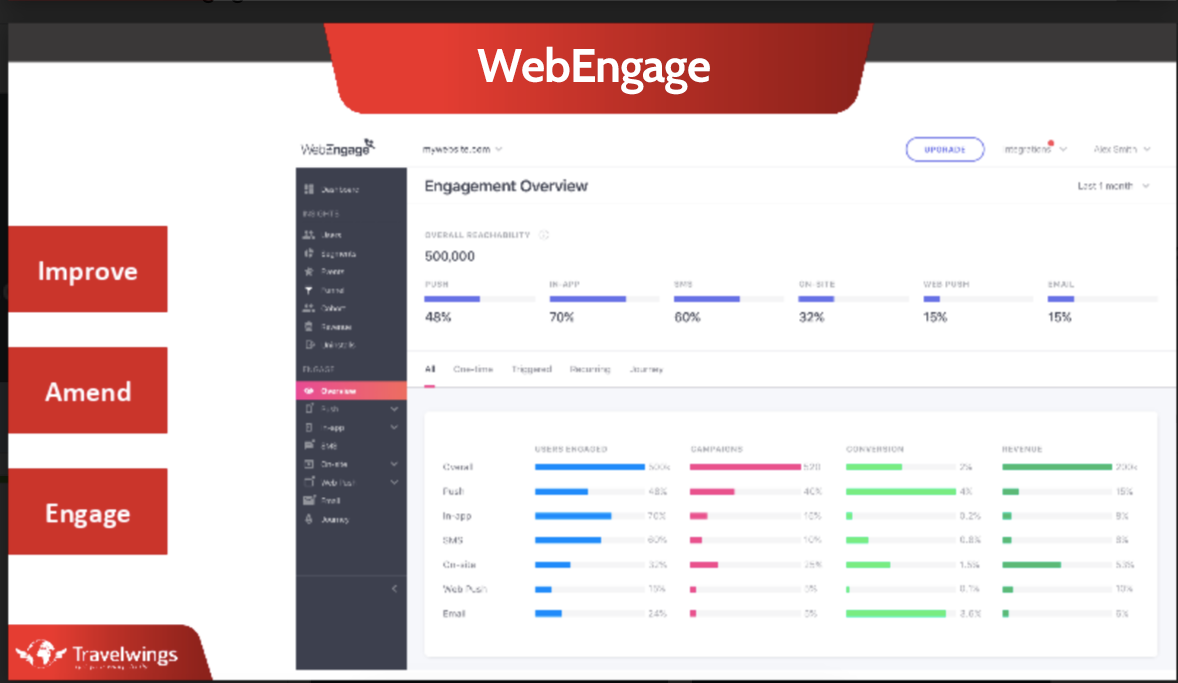 He brought in an interesting challenge Travlewings faced – reaching out to customers across timezones. The solution WebEngage came up with – to bifurcate customers as per their geographies, languages, demographics, interests and preferences and so on. The results were exceptional; they achieved 60% of their conversion goals and today they are on their way to betterment.
We've always loved unknotting complex issues for our customers. Head to our customer success stories to know how!