It's a Celebration of People, Ideas and Technology
EngageMint is a platform that celebrates the union between technology and the human side of businesses. It brings together marketers and product managers from across Asia, passionate about one goal - creating user experiences that matter.
With the EngageMint experience, we seek to transform the way digital businesses think about sustainable growth, customer experiences and everything else in between. It's a day-long conference packed with hands-on learnings, fresh insights and actionable education that inspire professionals to go beyond their current strategies.
EngageMint is not just a conference, it's a community of people who grapple with the same set of professional challenges as you, and get as excited about an awesome cohort table as you do! It's a place where you will have the opportunity to look at your professional challenges in a new way and with several different perspectives. With so many like-minded professionals coming together under one roof, there's plenty of experiences and strategies to learn from!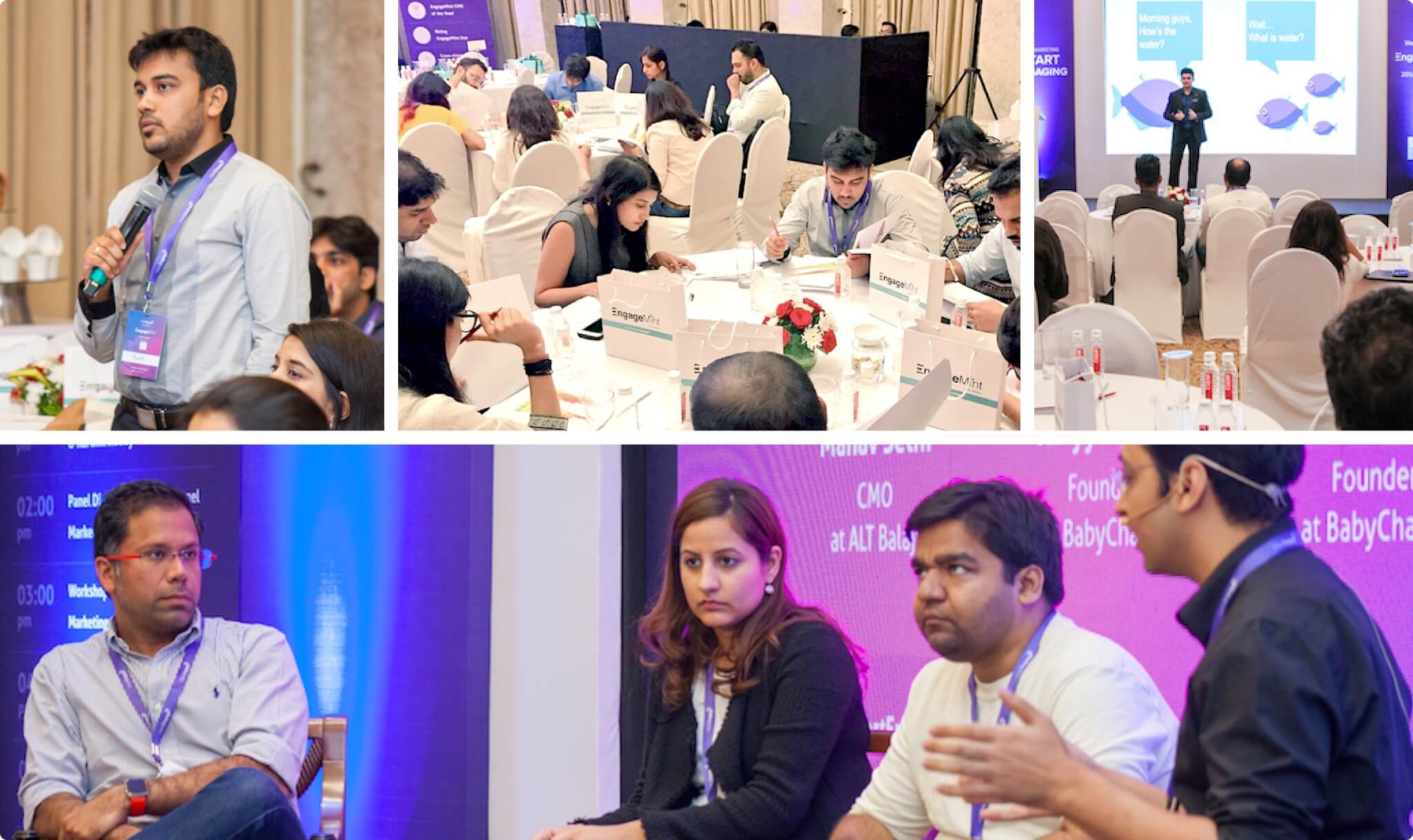 Here's What EngageMint is All About
Inspirational Content
We don't just give you the knowledge to transform your product experience, we inspire you to put it to action! With 5 sessions, 2 workshops and a niche panel discussion centred around we're sure that you'll leave this conference a marketer, reborn.
Actionable Education
With workshops that deep dive into the technicalities of retention marketing to compelling talks by leading VPs and CEOs - you are bound to leave the conference with actionable learnings and fresh insights.
Great Networking
One of the biggest advantages of attending a closed conference is that you're sure to meet like-minded professionals. So don't forget to carry that fancy hat of yours for the afterparty!